The Leader in Specialty Metals
With multiple different types of processing, we have exactly what you are looking for! Look through our list of processing capabilities or chat with a sales representative about which processing method would be best suited for your order.
With full metallurgical labs, we offer alloy corrosion testing and high temperature oxidation studies.
After 70 years of experience in the heat treat industry the metallurgists have performed dozens of long term high temperature oxidation studies. With a global emphasis on corrosion resistant alloys and duplex stainless steels, we have performed various corrosion studies on iso-corrosion curves in acids, critical pitting, crevice corrosion and stress corrosion cracking tests. Additional laboratory services include multiple optical microscopes and SEM equipment. Rolled Alloys can help you find the best alloy suited for your application
Why Choose Rolled Alloys?
Built on 70 years of technical expertise, Rolled Alloys is a premier material supplier known for quality. Our extensive inventory, advanced processing capabilities, and value added services make Rolled Alloys first choice in specialty metals.
Comprehensive inventory
State-of-the-art material processing
Dedicated teams of industry experts
Best in class e-commerce site
Metallurgical expertise & assistance
Our focus is on you, the customer. We strive everyday to understand your business and provide you with excellent service specifically designed to meet your needs.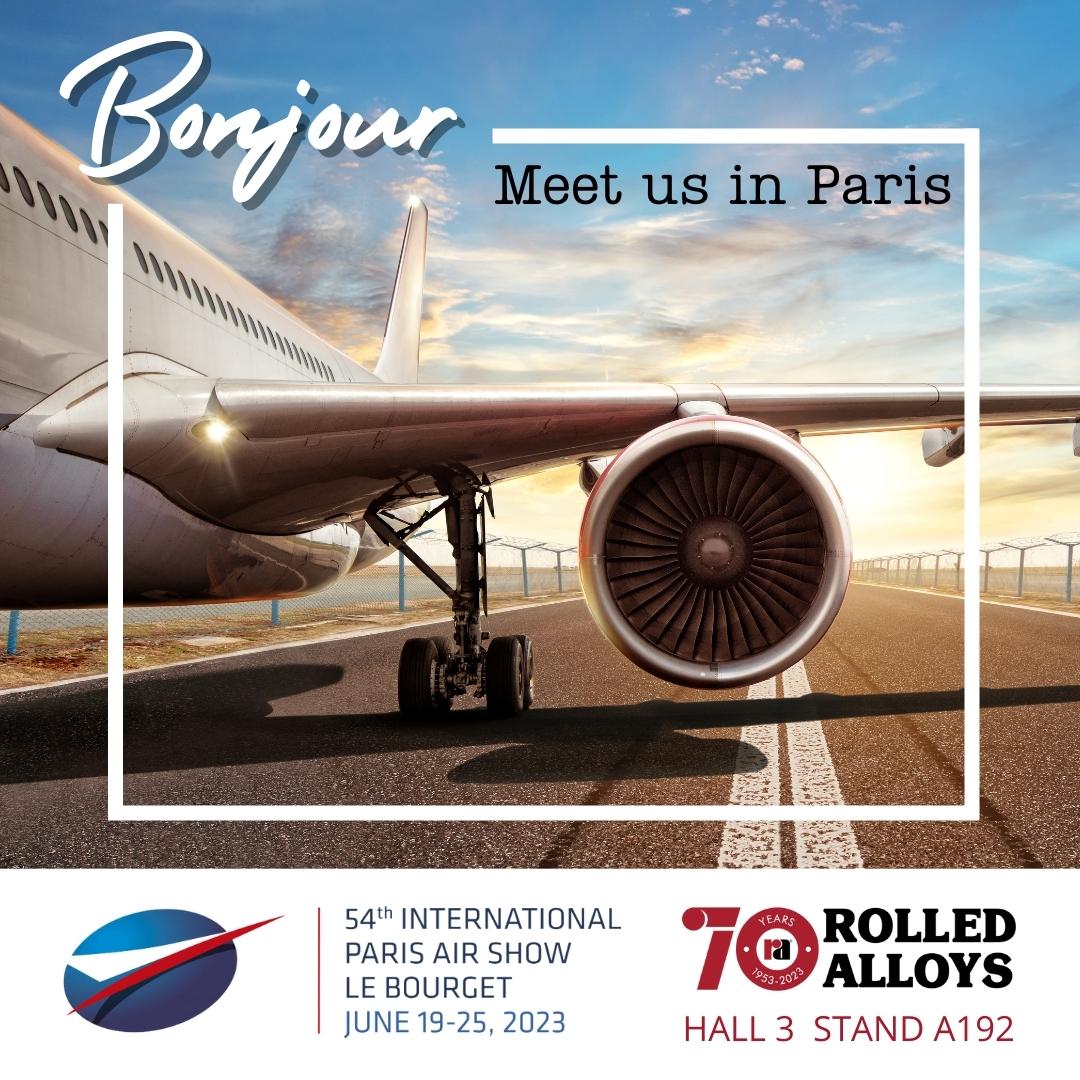 Events
Join Us at the 2023 Paris Air Show! Back To All Articles Share: More Articles
Read More »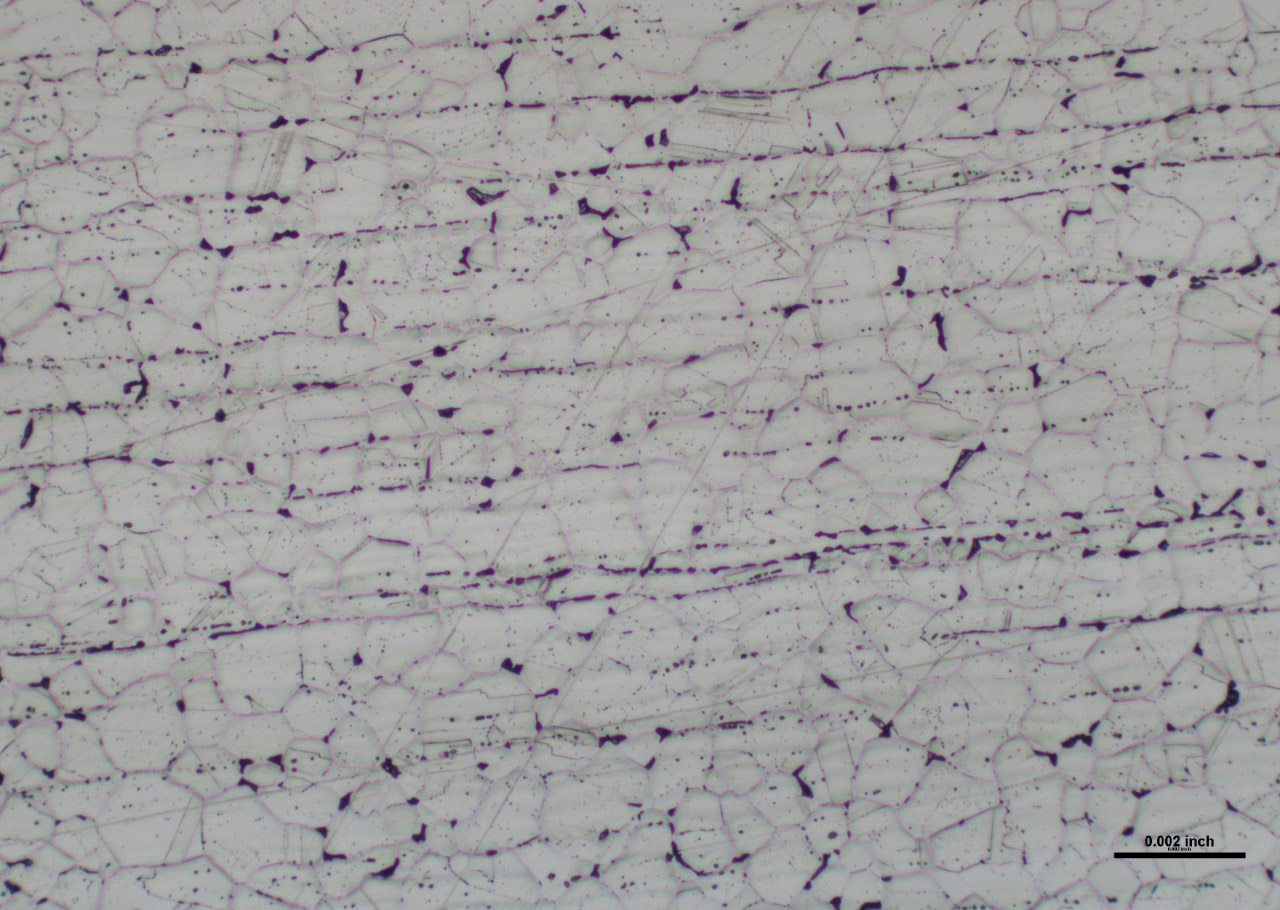 Article
How Stainless Steel Rusts Share: More Articles All grades of stainless steel contain a minimum of 10.5% chromium within their chemical composition which allows for
Read More »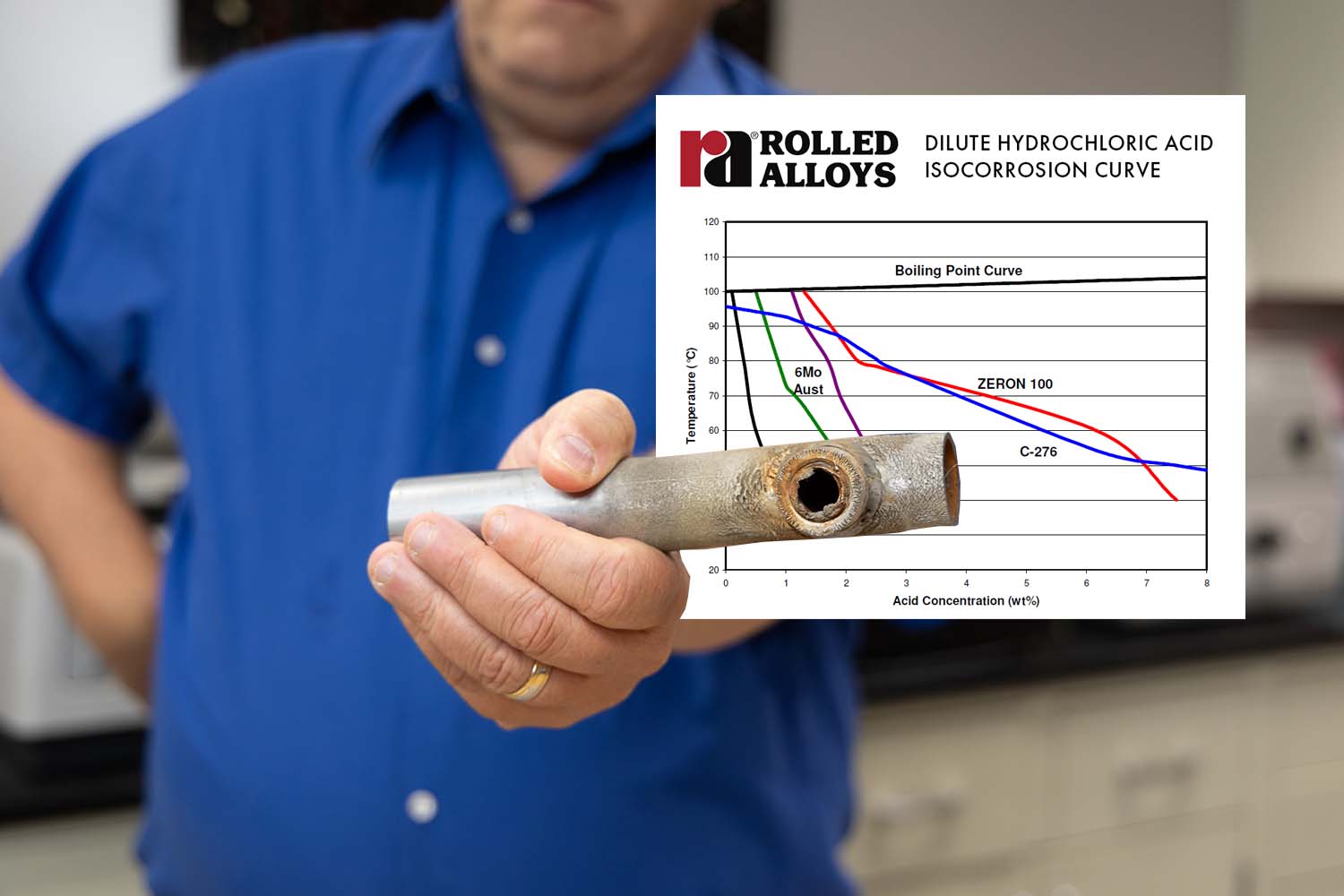 Article
Alloys and Acid Performance Share: More Articles Watch Marc Explain Isocorrosion Curves for Dilute Hydrochloric Acid and Sulfuric Acid https://youtu.be/5X-Un5Hwnz4 Marc Glasser is the Director
Read More »